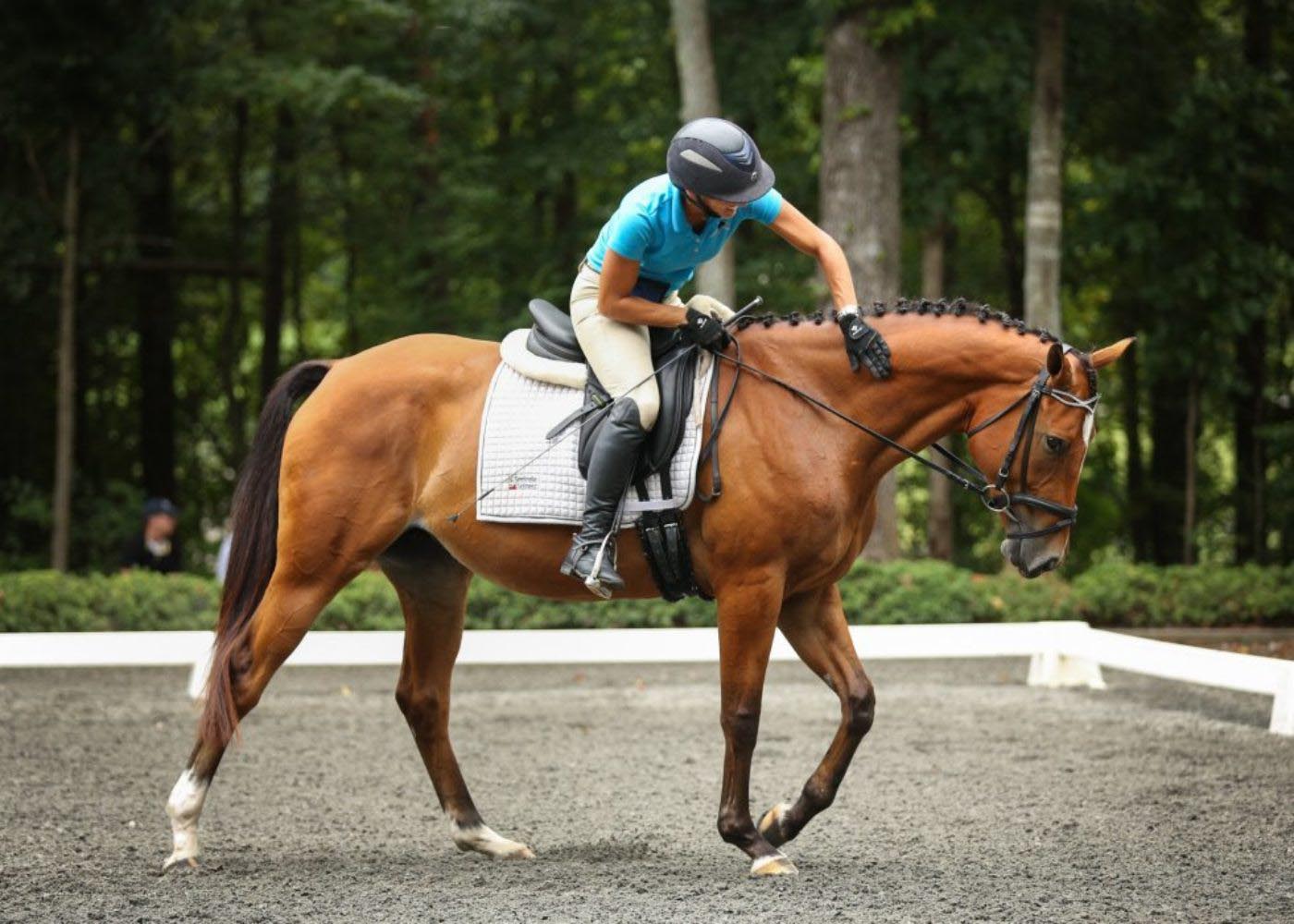 Are You Ready For Your Riding Life to Change?
The Fluff Method online course was designed by Professional Rider + Head Trainer at Bigtime Eventing, Lauren Eckardt. This systematic approach will drastically improve your ride and create a bond between you and your horse that will be deeper than ever before. We have unlocked the impossible and designed a digital training experience that will teach you the technique to make riding as natural as breathing.
The Fluff Method is the next level of horseback riding, a physical and mental technique. Lauren vividly presents her systematic approach in a step by step digital training tutorials for your use anywhere, at your convenience. This new era of training emphasizes the development of rider control and the heightened awareness that ultimately leads to a deep bond with your horse. The depth of connection in these concepts is actively taught and beyond theory.
The subsequent digital training courses focus on the following areas of training and more:
Improve your dressage score
Develop the proper rider biomechanics
Become a more confident rider
Learn to find the feeling #FluffToTheFeeling
Improve your jumping
NO MORE riding around with your horse's head straight up in the air, out of control, and feeling frustrated. We are confident that The Fluff Method will deliver the best results and continue to serve beyond your expectation. Click HERE to be redirected to The Fluff Method's YouTube channel.